Overview of our service areas for expat assignments:
Integrated move management - innovative solutions for organising moves and a high degree of flexibility, even at short notice. Tailor-made concepts that we check regularly in terms of costs, volumes, service and customer satisfaction.

More than just a transport process - an important part of our end-to-end move management concept is the way we look after the complete move and support the assignee, including all preparation work and the finishing touches.

Relocation services - worldwide support both at destination (e.g. obtaining a visa, house search, orientation tours, school search) and at origin (de-registration, cancellation of contracts, property handovers or house sales).
Expat assignments & move management – your experienced partner for made-to-measure solutions
As a global moving service provider, Henk International has specialised in integrated move management, expat assignments and relocation services. We place the highest priority on customised and innovative solutions.
For companies that regularly send expats abroad, we can offer service contracts with special terms, conditions and processes.

Expats in numbers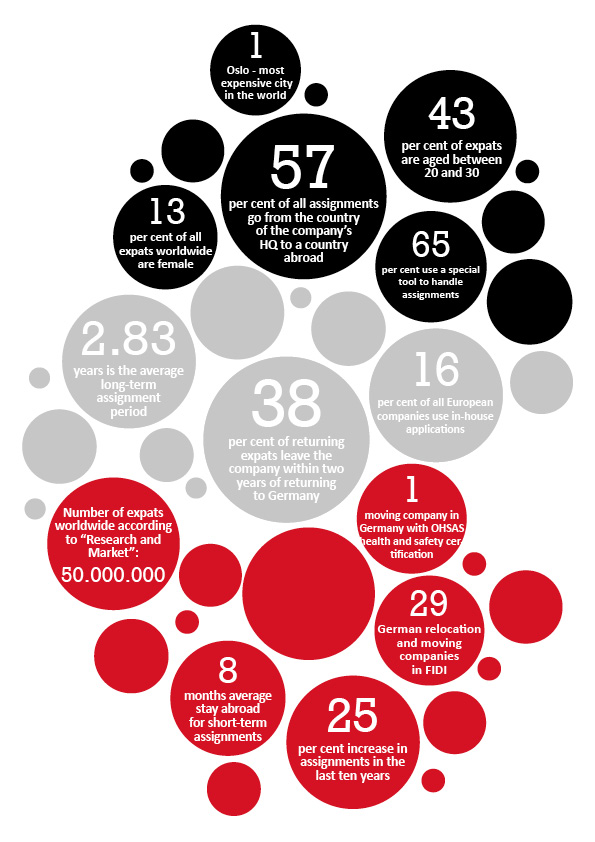 Do you have any questions? Contact our international assignment experts for advice. Send us an email or call us on +49 211 99 80 70 .

email